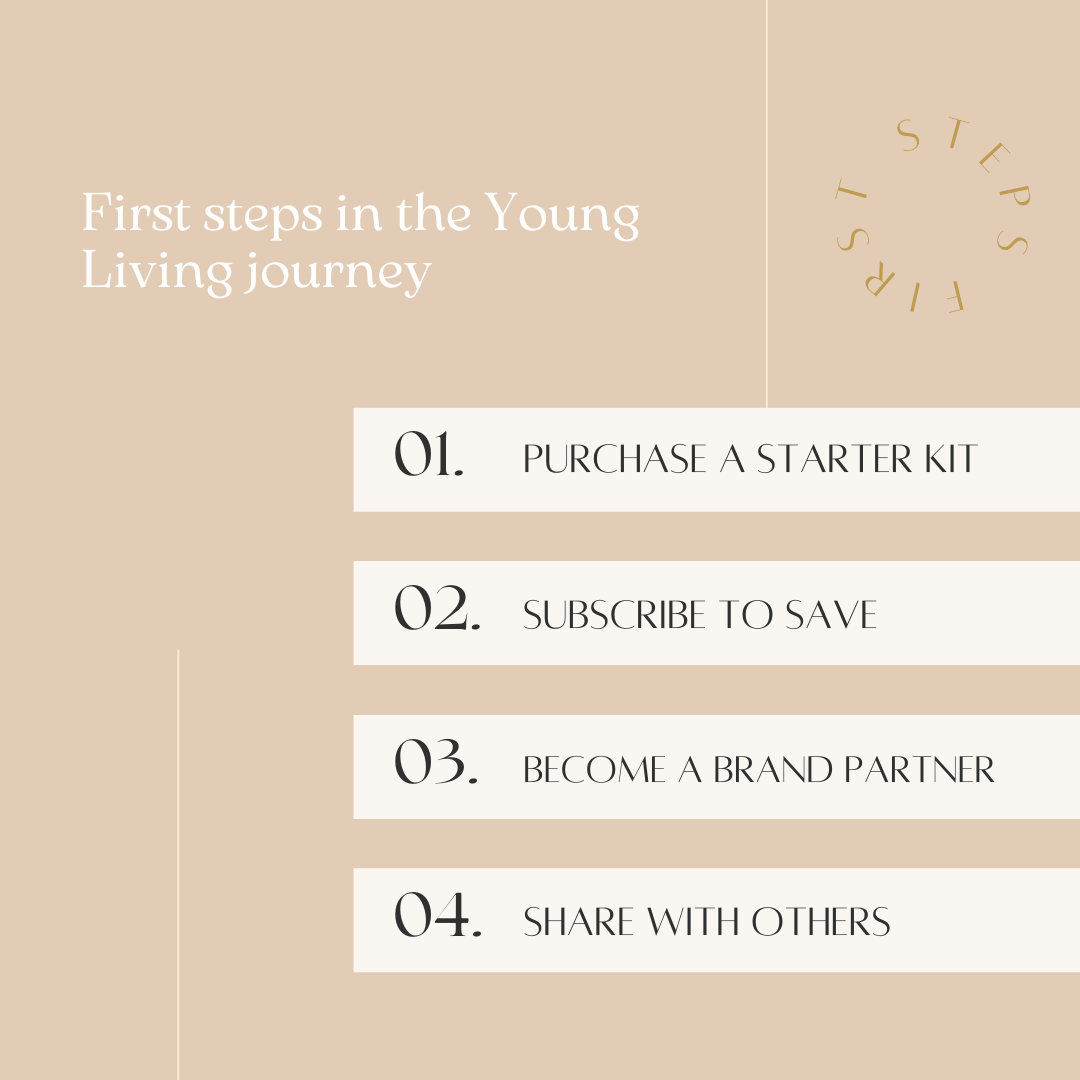 About Lesson
⌓ Let me map out the first steps to becoming a Young Living Brand Partner and building the business of your dreams.
The first step is to purchase the Business Essentials Kit.

It's a one-time purchase that will provide you with everything you need to create and grow your essential oils business for less than $30. It will give you the tools you need to brainstorm income-producing activities, craft your YL story, and plan a daily schedule to help you meet your goals. It will also provide you with a 90 day trial to MyYL: which is a platform that will allow you to create your own website and build product bundles to help sell products with ease. ✨⌓

Consider enrolling in Subscribe to Save – this is an optional auto-shipping program and a great
way to become more familiar with different products. You will earn 10-25% back on your order in points that you can later use to purchase YL products. You can even set up your items
to be shipped every 1,2, or 3 months⌓
Get comfortable sharing with friends and family about your love for the oils and how they work for you.